As part of Ozarks Technical Community College's development of a new strategic plan, OTC commissioned an Economic Impact Study from EMSI to evaluate the college's contributions to the 12 county service region as well as return on investment for students and taxpayers.
EMSI is a leading provider of economic impact studies, uses conservative methodology to determine the true added value of operations and has been used for OTC's past studies allowing for historical comparison.
Looking at FY 2015-2016, EMSI found that OTC added $234 million in income to the service area and contributed 5,579 jobs.
EMSI also found strong return on investments and rate of returns for students and taxpayers: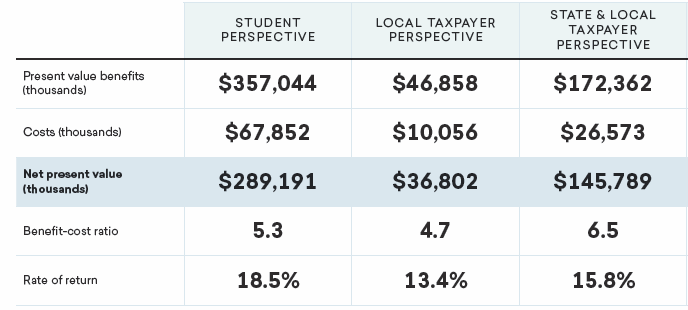 This analysis provides important information to guide OTC's planning efforts to align with regional workforce needs and maximize the value of services provided to students and taxpayers.
The Executive Summary, Fact Sheet and Full Report from EMSI are available using the links below.